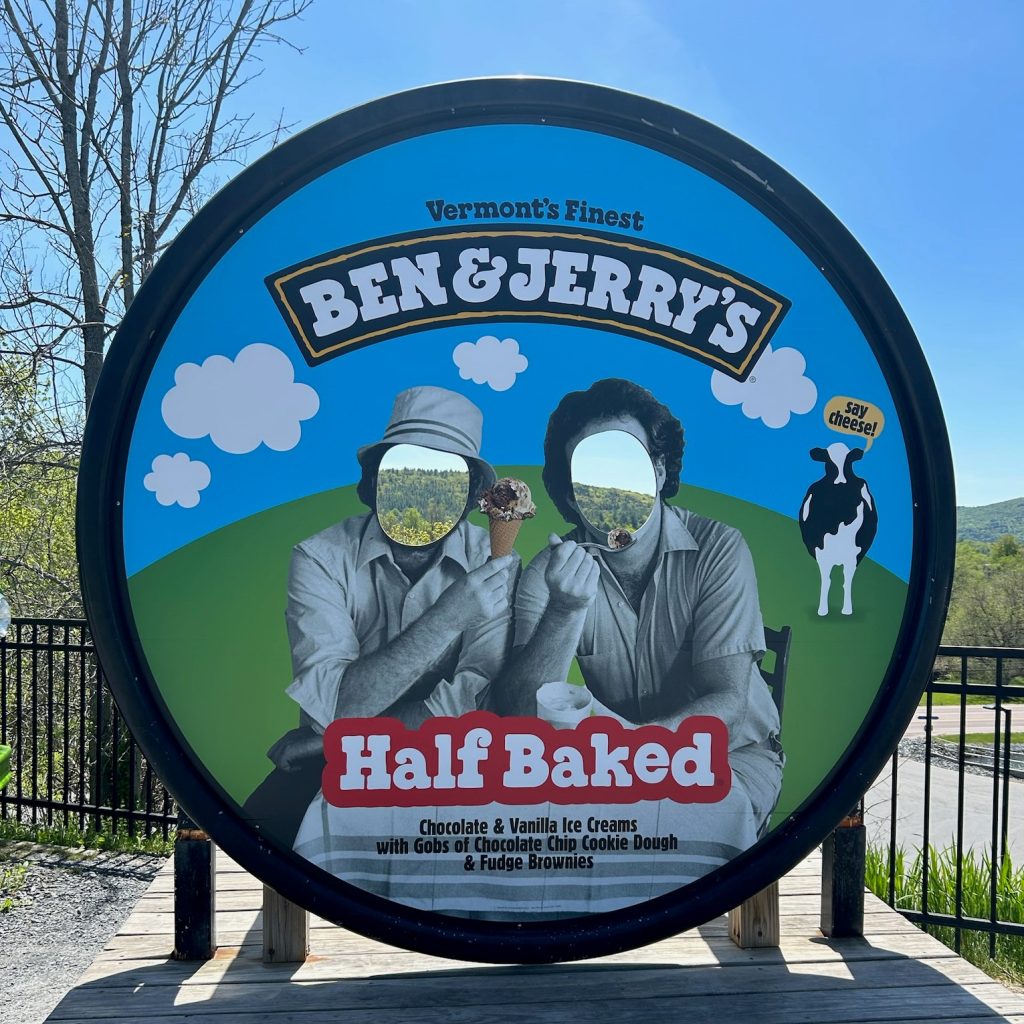 Learn about their company history and how Ben & Jerry's puts their progressive values into action at every step of the ice cream making process. Purchase your Factory Experience ticket for access to immerse yourself in all things Ben & Jerry's. A guided tour of their humble beginnings, displays, and retail area. Scoop shop and photos ops await for your groups.
The guided portion of your Factory Experience will lead you to a short MOO-vie to learn about their company culture followed by an explanation of how pints are made while overlooking the production room floor and enjoying a chunk sample. The tour ends in the Flavor Room with a small ice cream sample, Q&A and a cow joke or two. Production schedules vary and change without notice. As a result, there is no guarantee you will see active manufacturing during your tour.
Time to Allocate: 1 hour and 15-30 minutes
Group Policies & Rates: Capacity is 30/tour. Larger groups can be split between tour times for any number of guests. Required arrival time is 30 minutes prior to scheduled tour time. Due to advanced ticket sales, there is not accommodation for late arrivals. Self-cancellation using the link found in the confirmation email can be made up to 30 minutes prior to the start time of the tour.
Motorcoach Parking Information: Drive to the top of the entrance hill for drop off at the end of the boardwalk. Take a hairpin turn into designated Coach & RV lot. Park at a 45 degree angle facing out. Pick up at parked location.
Highlighted Group Experience: Maple Walnut is made onsite in the Flavor Lab and is a Waterbury Exclusive flavor.
Group Amenities: Restrooms are located on the paved walkway.