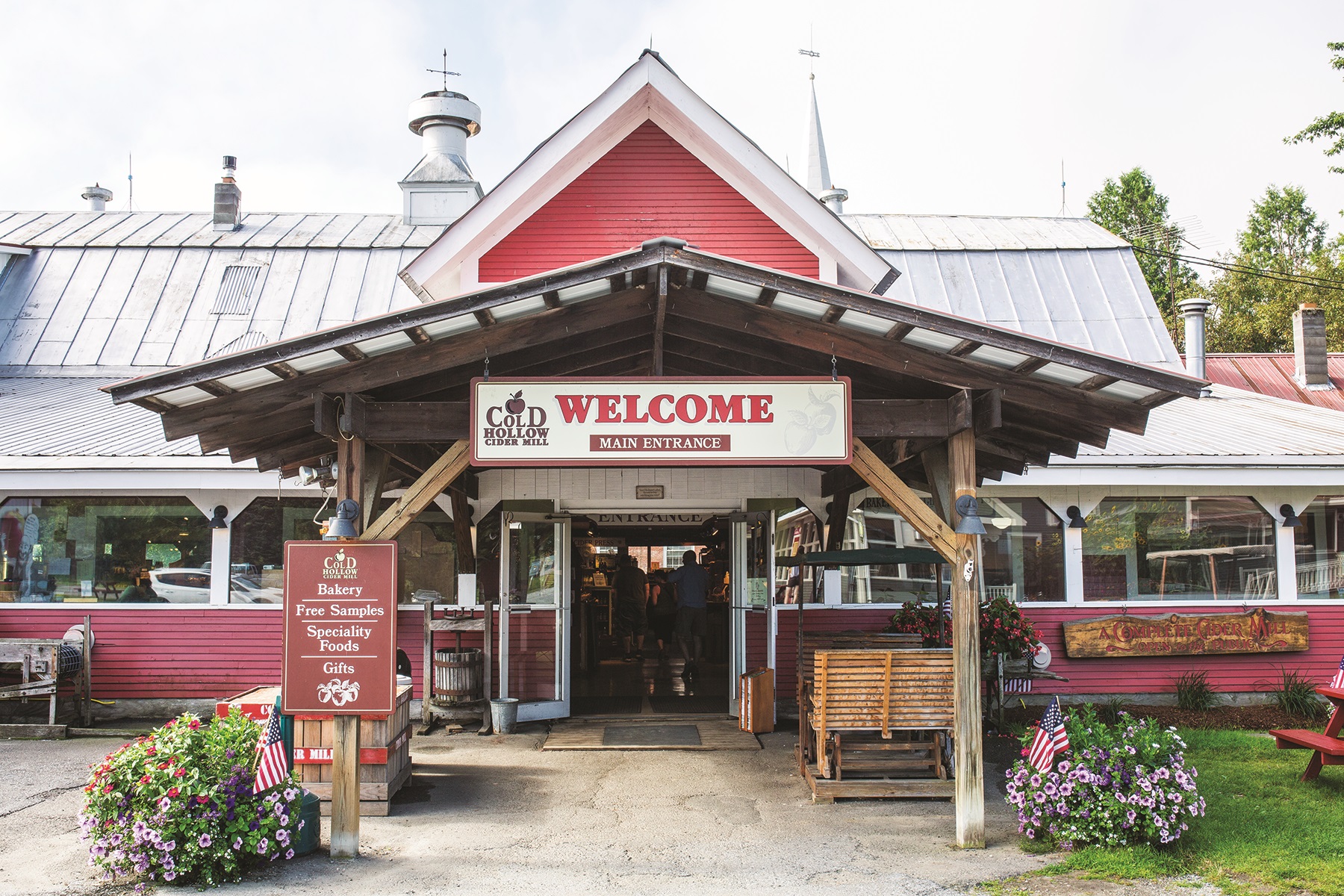 Motorcoaches are welcomed with open arms and free parking at Cold Hollow Cider Mill. Explore the mill and its many exciting offerings. Enjoy a complimentary sample of fresh apple cider while watching the traditional pressing process. Discover the importance of bees in the apple ecosystem at their live observation beehive. Follow the apple prints on the floor to explore a variety of Vermont products like maple syrup, cider jelly, fudge, and souvenirs.
Don't miss the delightful bakery, where you can witness the making of mouthwatering apple pies, crisps, and more. Thirsty for adventure? Visit the Hard Cider Tasting room and savor the unique flavors of modern hard ciders.
Prepare for an unrushed and enjoyable experience, surrounded by the charm of Vermont's finest produce and craftsmanship. Come and create lasting memories at Cold Hollow's Cider Mill.
Group Policies & Rates: Reservations required, form is available online. Lunch available, pre-order is required for groups of 15 or more.
Motorcoach Parking Information: Pull in just past the main entrance door to the Cider Mill and look for Mac, one of the beloved Hollowers. If a greeter is available (they usually are), they'll hop on your coach and guide you around the back for parking, then give your group a brief overview of the mill.
Highlighted Group Experience: The group leader and bus driver receive two free donuts and coffee or cider - plus 20% off their own purchases.