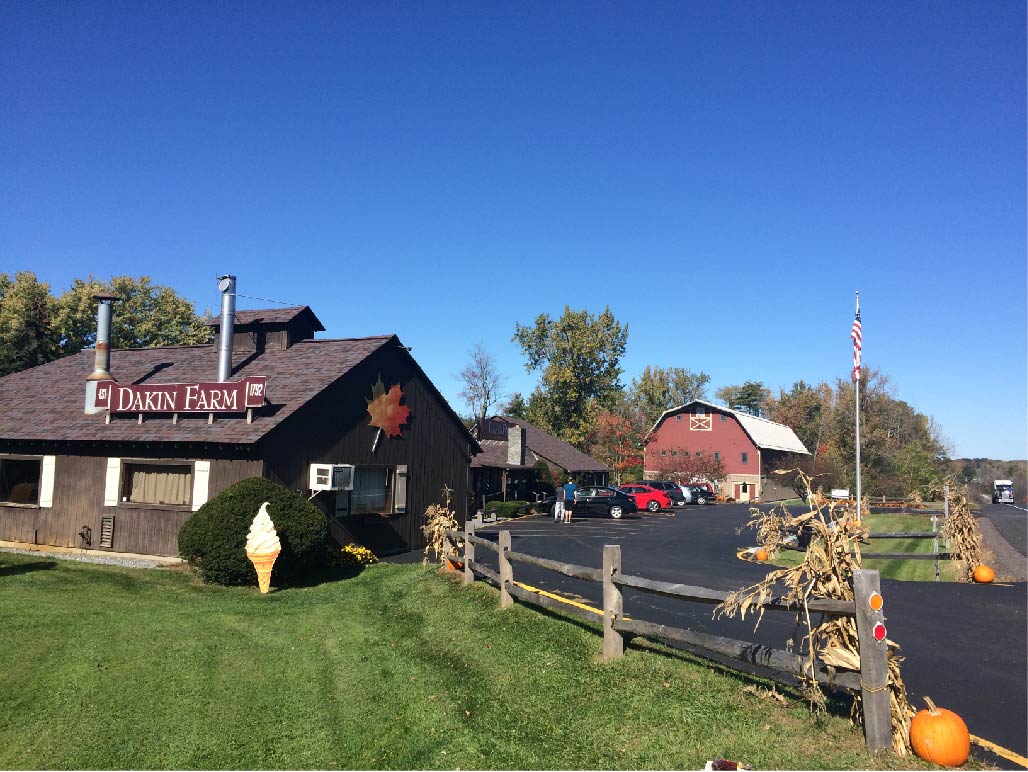 Stop by for a real Vermont taste experience and learn how it's made. Look into the USDA-inspected smokehouse where you might see sausage coming out of the smoker or their Master Smoker, Bob, perform his craft of maple-glazing and spiral-slicing hams. Step into the Sugarhouse, where you can see their King Style Maple Syrup Evaporator, tools used to collect sap dating back to the 1800s, and a video on the history of sugaring.  
Make sure to grab a maple creemee made with lots of pure Vermont maple syrup before heading into the air-conditioned movie theater to view the Dakin Farm story. Explore the retail store and the huge selection of Vermont products, gifts, and the best quality pure Vermont maple syrup you'll find in VT.  
Purchases can be shipped home or carried out. Restrooms are available.
Group Policies & Rates: Group Tours welcome, reservations appreciated. Group tour rate available on maple creemees.
Highlighted Group Experience: Free admission to the theater and self-guided tours are welcome through their sugarhouse.