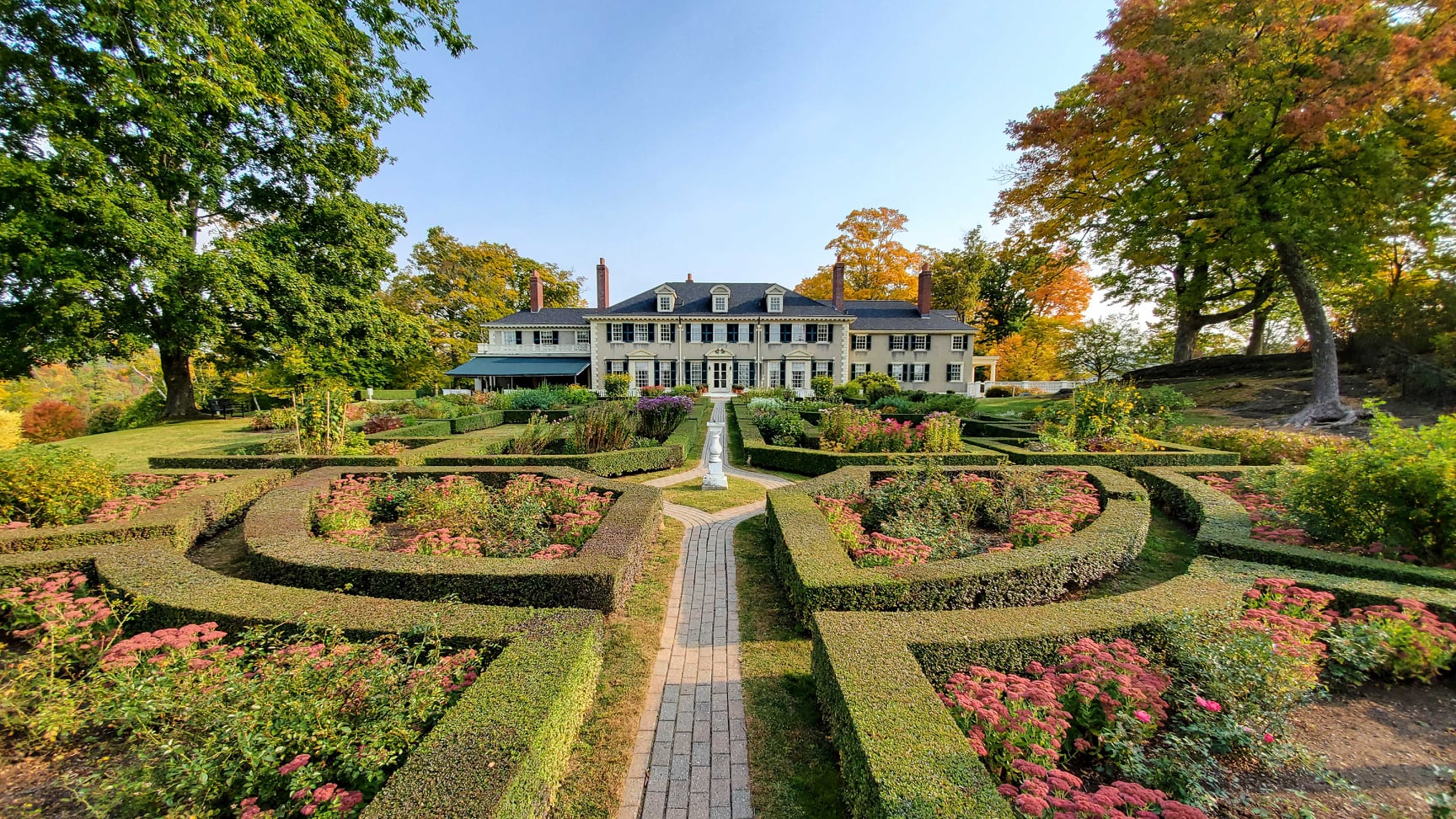 Hildene, the Lincoln Family Home
Hildene, the Lincoln Family Home
Exciting things happen when a historic site with deep roots in the past commits to putting new roots, literally and figuratively, in the good earth for the future.Tour the home where three generations of Lincolns lived. It was built by presidential son, Robert Lincoln, in 1905, during his tenure as president of the Pullman Palace Car Co., the world's largest manufacturing company at that time.
Guests experience the 412 acre estate's Welcome Center, The Museum Store; home and gardens; Lincoln exhibit, including one of Lincoln's iconic stovepipe hats; 1903 Pullman car, Sunbeam, "Many Voices" exhibit (a site on the Vermont African American Heritage Trail); goat dairy and cheese-making facility.
The sustainable agriculture project in The Dene features a new multi-use greenhouse designed for teaching and supporting the Dene Farm operation. It also includes: a variety of farm animals; pollinator and Bobolink sanctuaries; a wetland observation deck, 600' floating boardwalk; and miles of scenic walking trails.
Highlighted Group Experience: Group Tours are welcome year-round for groups of 20 or more. Advance reservations are required.