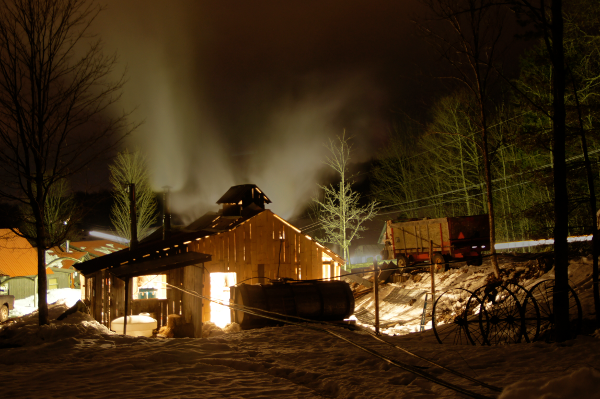 Morse Farm Maple Sugarworks
Morse Farm Maple Sugarworks
Morse Farm Maple Sugarworks has over 200 years of maple experience, and is only 2.7 miles from downtown Montpelier. The Morse family's eight generation maple experience is shown via colorful video and live presentations in the farm's Woodshed Theatre and Sugarhouse.
An outdoor museum includes an antique replica of the Vermont State House. A gentle maple trail leads right to the trees where it all begins. Visitors delight in Burr Morse's soft sculpture and tree elves. Vermont specialty foods, produce in season, and a full array of craft and gift items. Selections can be mailed or carried out. Allow one hour for this unique stop.
Group Policies & Rates: Welcoming groups traveling by motorcoach tours year-round, with tour, talk, and treats to delight. Reservations appreciated anytime, and required to ensure tour time mid-September-Mid-October. Tour groups are always welcome. Sugar on Snow and maple creemees available at a small fee, drivers and escorts complimentary. Contact for more details and reservations.