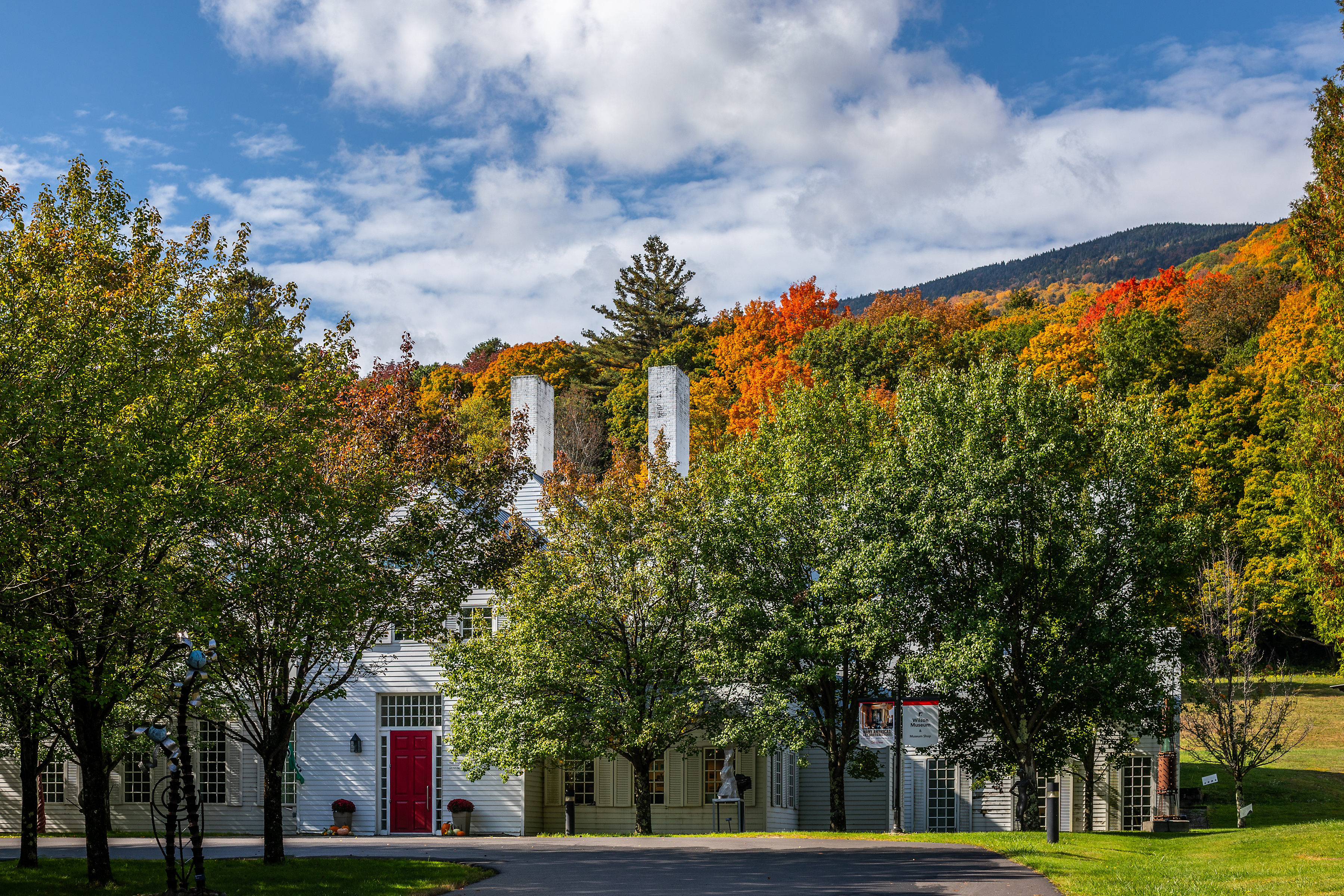 Southern Vermont Arts Center
Southern Vermont Arts Center
Explore visual and performing arts at Southern Vermont Arts Center, located on a beautiful 100-acre campus at the foot of the Taconic Mountains. SVAC has a dynamic annual calendar of exhibitions and events. Groups will appreciate the thoughtfully curated exhibitions located in Yester House and the Elizabeth de C. Wilson Museum. Plan your trip around one of their many performances, adult workshops, or children's summer camps. SVAC's stunning Sculpture Park and nature trails provide a mix of culture and contemplation for art-lovers and outdoor enthusiasts alike. With commanding views of the Green and Taconic Mountains in all directions, the campus has perfect spots for summer picnics, leisurely strolls, cross-country skiing, snowshoeing, and dog walking.
Enjoy dining at SVAC's curATE café. curATE unites a modern sensibility with classic and regional fare. Artfully curated small plates, salads, artisanal sandwiches, homemade baked goods, gourmet coffee, and a full bar.
Groups should allocate 1-2 hours for this experience.
Group Policies & Rates: Reservations required for tours and dining. Self-guided tours: $5 per person (seniors), $10 per person (adults); staff-led tours: $15 per person (seniors), $20 per person (adults).
Motorcoach Parking Information: Ample motorcoach parking. It is suggested that you travel to SVAC via West Road, from Route 7A (Main Street) in Manchester.
Highlighted Group Experience: Group self-guided tours or tours with SVAC staff with advance reservation. Indoor dining with advance reservations, outdoor picnic area. Self-guided sculpture park tour. Hiking on the neighboring trails.