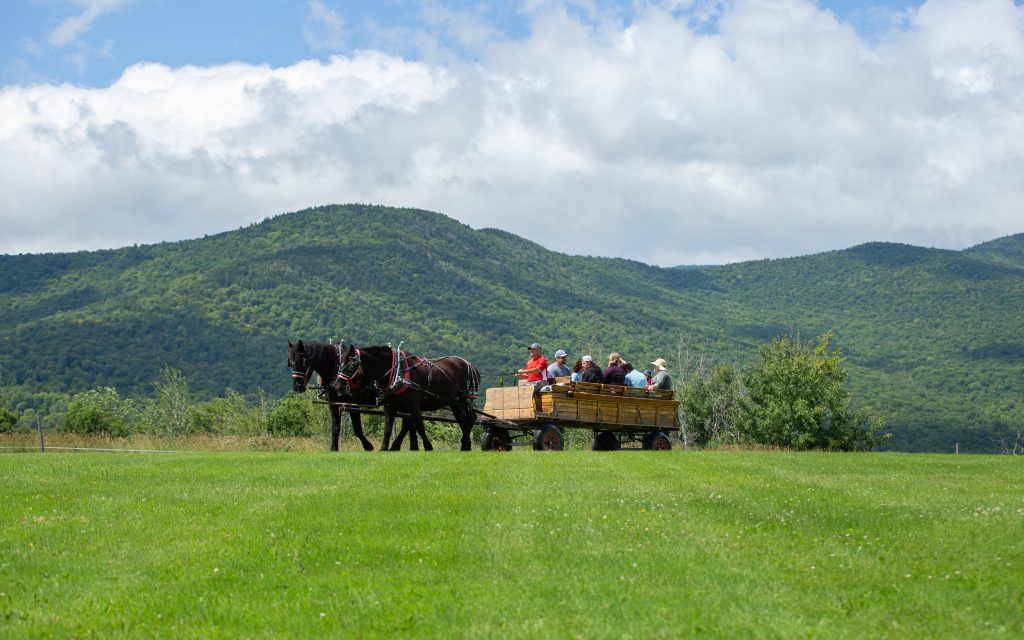 Trapp Family Lodge offers an assortment of tours and activities including: von Trapp Family History tours (where you get to visit the family cemetery, meet a von Trapp Family member after hearing about the family story and watching a documentary on Maria von Trapp), Brewery Tours, Wine Tastings, Wagon or Sleigh Rides, Maple Sugar Tours, Meet the Cows, Meet the Sheep, Learning the Forest, Hike to the Chapel, Bird Watching Walks, Disc Golf, Mountain Biking and more! All bus groups must plan a group activity or meal to visit the private grounds or the resort.
Groups should allocate 2 hours for this experience.
Group Policies & Rates: von Trapp History tour – $25 per person plus 6% tax and 20% service fee. All other property/farm tours – $20 per person plus 6% tax and 20% service fee. Minimum of 20 guests per tour.
Motorcoach Parking Information: Free motorcoach parking available at the Outdoor Center.