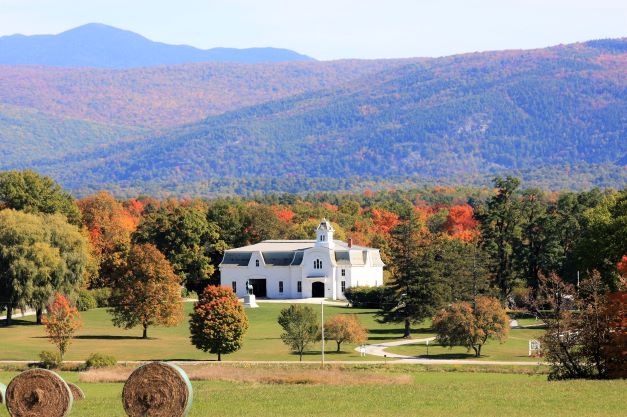 University of Vermont Morgan Horse Farm
University of Vermont Morgan Horse Farm
Located in scenic Weybridge, just 2.5 miles from downtown Middlebury is a stately pastoral scene from a grandiose era gone-by.
This working horse farm has been a breeding and teaching facility for Morgan Horses since 1878. A former USDA Agriculture Research Station, the farm has been under the University of Vermont's stewardship since 1951. Continuing the original mission to perpetuate and promote the Morgan horse, the farm teaches students and the public about the importance of Vermont's State Animal.
Horse enthusiasts, history buffs, and visitors alike will enjoy this scenic attraction and the 40+ registered Morgans that call this farm home. All Morgan horses originate from a single stallion "Figure" immortalized by a life-size bronze statue on site. Experience photo ops with mares and foals, a guided tour, gift shop, and walking the beautiful grounds.
Come learn about America's first breed of horse, the Morgan.
Groups should allocated 1-2 hours for this experience.
Group Policies & Rates: Group rate for 2023/24 season is $8.50/person. Two complimentary passes (group guide and driver). Extended, in-depth tours are available at $25/person.
Dates of Operation: May-October
Highlighted Group Experience: Group tours for up to 60 people.