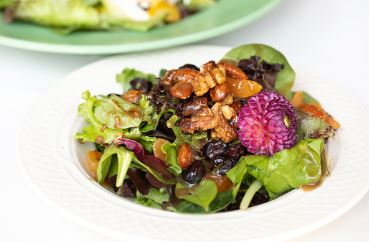 The Waybury Inn, built in 1810 as a stagecoach stop, and more recently known from the television series, "The Bob Newhart Show," is a perfect venue to accommodate FIT travelers and groups of up to 100 for dining. Dining operations include the Pine Room for unpretentious fine dining, the Club Room for private or group dinners, and the Pub for casual meals or a refreshing libation. The Inn's culinary staff prepares all menus from scratch.
Group Policies & Rates: Groups welcome by reservation. Varied menus and pricing are available. Driver and escort complimentary based upon group size. Special diets can always be accommodated.
Motorcoach Parking Information: Ample motorcoach parking available.